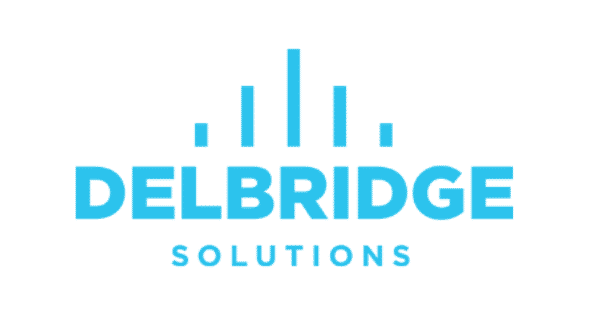 Financial Consolidation Software is an essential tool that helps large companies create consolidated financial statements. It eases and speeds up the process of financial reporting, budgeting, consolidating, and analyzing large & complex data.
It only takes an innovative tool to get through the nitty-gritty of the closing process. Many financial consolidation solutions are now available to serve as your go-to one.
Financial Consolidation Software in 2023
The COVID-19 pandemic has shown us that digital transformation is inevitable and will be an important part of the future in business. As more and more businesses struggled to survive because they were unprepared for such a big part of their processes to be handled online, it became clear that automation is vital for all departments across a company – including the finance one.
A 2018 survey shows us that over 70% of CFOs in North America believe that digital transformation in their department is inevitable. Today, one year into the pandemic, we saw how important it is and can only bet that number is bigger. Financial Consolidation Software in 2023 has gone a long way, thus making itself more attractive even to the 30% that did not believe in digital transformation in 2018.
The environment that comes with financial software system consolidation is way more straightforward than that of traditional spreadsheets. There are no dozens of tabs and overcomplicated lines. Plus, it can be embedded at an organizational level so that every department can contribute to process standardization.
As more and more processes rely on automated software, the possibilities for your finance department are quickly expanding and aiding your success. Learn more about this topic here.
3 Ways Financial Consolidation Software Can Help You
As your company grows in size and revenue, financial statements are in increasing demand for both reporting and business visibility reasons.
This data is becoming more and more important, and it's essential for your financial department to have all the data it needs and to streamline, optimize and upgrade all processes to adapt to the new business environment.
Faster reports and processing means more time to analyze the data for your team, with a much more valuable outcome than tedious and repetitive tasks. With automated financial consolidation software, it's easy for you and your team to combine data from various sources in order to accelerate the reporting process, thus being able to make decisions in a shorter time.
Without compromising on accuracy, modern software can deliver the same results, during the same time, regardless of the pressure the department is going through at the moment.
Financial Consolidation Software means less reliance on manual processes that are susceptible to human error. Financial reporting mistakes can easily turn out to be very costly for companies, especially in a rapidly evolving business environment. Even the more experienced and meticulous departments can make errors, while automated software if properly configured and implemented, cannot be prone to making mistakes due to fatigue, carelessness, or other human factors. Learn more about the ways financial consolidation software can help you here.
Best Financial Consolidation Software in 2023
Designating a financial consolidation software solution as the best one on the market is not easy, as this industry has become better each year in keeping up with the financial department's needs for improved consolidated financial statements.
Moreover, there is an ever-increasing number of solutions available that also handle Financial Consolidation, Budgeting, and Forecasting (Planning), as well as business intelligence, and dashboarding. The key here is to create purpose-built models (or cubes) for each, and subsequently integrate them into a single financial analysis cube for reporting and comparatives.
We have selected the most common 30 requirements a financial consolidation software solution must tick in order to achieve its purpose of streamlining the consolidation process! You can find a few highlights below and or the full list here.
Consulting Options
Tasks Automation
Multi-Dimensional
Intuitive
Web Interface
Minimum Support
How to Select the Best Financial Consolidation Software for your Company
Know the available options! Contact colleagues or independent consulting firms to learn about the choices you have available – and there are many (with offerings from Oracle, IBM, Vena, Fluence, Prophix, Adaptive Insights, CCH Tagetik, etc…)
Coordinate a formal response from top vendors that includes solution cost (software, implementation, training, and maintenance), detailed technical plan, and project methodology.
Implementing a solution to help improve the financial close process required efficiencies to be gained in the overall process. Ensuring that users can get the information that they need with as few clicks as possible will help to reduce the time and effort of the process.
The last thing you want is for users to have to open unnecessary system forms, Excel schedules, ERP tables and windows, and any other documents to support the values in the trial balance and supporting documents. Ideally, you would want the system to compile multiple datasets for you so you can open one form and view all the necessary information to reconcile the account.
Check out the full list of 9 steps you have to take in order to select the best Financial Consolidation Software for your company!
How to Prepare for a Financial Consolidation Software Implementation Project
A proven methodology is critical to the success of a Financial Consolidation Software project. Having a blueprint and a rough project plan that covers the major steps involved in implementing the chosen software solution goes a long way toward achieving project success.
Be sure to build in some contingency for unforeseen issues or delays. Typical delays occur with the development of a Corporate Chart of Accounts (CCOA), development of dimension structures, data mapping, data cleanliness, and in some cases, employee turnover. Especially if you're working with a smaller organization and they only have a single analyst who works on financial consolidation software.
The Corporate Chart of Accounts (CCOA) is one of the backbones of any new Financial Consolidation Software tool. Designing one that fits the client's needs can be a challenge depending on the size and complexity of the organization. Have a few examples ready to show your client. The best-designed CCOA is usually one that can produce its annual and quarterly reports – including disclosure statements – without requiring extra work or the gathering of data outside the new system.
Read more about this topic here.
Best Practices for Using Financial Consolidation Software
Users changing positions, taking time off, or being consumed with other priorities means that the workflow for a financial close management system should be flexible and can be altered mid-process. Dashboards can help to review user workloads, and over time, tasks can be moved to users with more bandwidth resulting in reduced stress in a typically busy time of the month. Workflows make it easier to decentralize tasks while still being able to manage the close process. So when you have a functioning close solution, this will make the transition to a decentralized team much easier.
One of the common pitfalls for new solutions users is assuming that your new tool can do more than it actually can. A Financial consolidation software is not meant to do everything. In other words, these tools are designed to consolidate and report your financial data. They are not meant to be used as business intelligence or data analytics tools.
It is completely understandable that many clients try to get the most out of their solutions. After all, they require a substantial investment in terms of both implementation time and cost. However, it's always best to use the chosen CPM software to accomplish the tasks they were meant to do. Check out our full best practices guide here.
The Future of Financial Consolidation Software
Not too long ago, all financial consolidation processes were dependent on messy Excel files. Both recent and longitudinal studies show that most large Excel sheets contain errors that lead to miscalculations that can affect your accounting department's efficiency.
This happens because Excel is prone to human mistakes. In addition to this, relying on manual input and management of the financial consolidation process is extremely time-consuming, taking from a few weeks to whole months to complete. In an increasingly digitalized era, with more and more financial data to manage, it's essential to be able to adapt all your departments to the new pace. Read more about our final thoughts on the future of financial consolidation software.