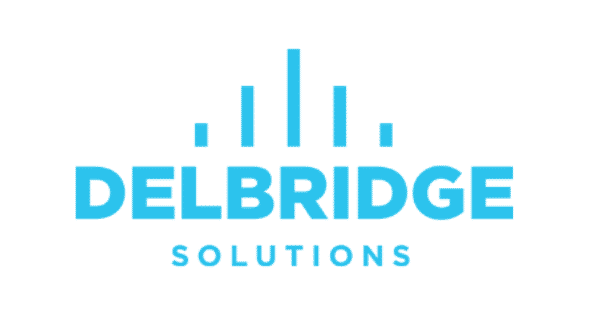 Implementing the Best Budgeting and Planning Software Solution for your Company
Implementing the best Budgeting and Planning Software solution is not a simple task. Significant attention must be paid in multiple areas to ensure that the promise of workflow automation, data integrity, auditable processes, and greater financial planning flexibility are realized once the platform goes live. A successful implementation isn't a product of chance. By carefully coordinating a strong implementation process, potential project pitfalls can be avoided, resulting in a smoother implementation and a better solution.  We've compiled a few key factors to watch out for during a Budgeting and Planning Software implementation and provided some tips to help along the way.
Designating a budgeting and planning software solution as the best one on the market is not easy, as this industry has become better each year in keeping up with companies' needs for improved consolidated financial statements. Here is a list of 4 key requirements you have to evaluate vendors to make the right decision for your company.
The Timeline
Considering the value, a budgeting and planning software solution can add to an organization, it's no surprise that it is often a top priority to get the system operational as soon as possible. However, having an unrealistic timeline for deliverables can leave significant gaps in the implementation process. Depending on whether the organization is self-implementing the solution, or implementing with a services partner, proper assessment should be conducted beforehand to determine the full scope of work. Internal resource allocation should be discussed in advance to ensure availability and avoid bottlenecks.
Tips:
Avoid being overly optimistic when creating a project timeline. There are often unexpected developments or setbacks that can take place during the project and making allowances for them at the beginning of the project can help minimize their impact.
While system development is often the most time-consuming activity in a project plan, make sure to budget enough time for the design and testing phases, which are vital to the success of the system.
Changing Requirements
Changing requirements are a common threat to a project's budget and timeline. Organizations may modify requirements based on evolving needs, manufacturer platform updates with new features, and changes in internal financial processes. The amount of extra time needed to design, implement and test the changes based on modified requirements is often underestimated.
Tips:
Document all technical and business requirements at the beginning of the project, along with measurable success criteria.
It is common to have changes to requirements during an implementation, but it is important to make sure all changes are documented, even if they are discussed over the phone.
Ensure that you don't bite off more than you can chew in phase one of a budgeting and planning software solution implementation. Identify the critical requirements upfront and, as new requirements come up during implementation, make sure to evaluate and prioritize them appropriately, moving any 'nice to have' features to a second phase if they might negatively impact the phase one timeline.
User Adoption
Moving to a new system or process generally encounters some resistance as users must learn the new method and adjust their current habits to the changes. Creating awareness regarding the new solution at an early stage of project initiation helps in the transition process.
Tips:
Users of the system should be engaged early and often in the project. This makes sure their needs and concerns are heard and allows users time to become accustomed to the system before it goes live. It also allows users to gain connection and make investment in the new platform as they feel they have been consulted and involved along the way.
Make sure the system's power users are trained at the beginning of the project. If they are involved and gaining knowledge on the system throughout the implementation, they can have more involvement with development and can help the end users adapt to the new technology.
Opportunities for Innovation
During an implementation, it may seem like the easiest option to limit process changes is to replicate your current process without significant changes. However, now can be the perfect time to re-evaluate your process and leverage software functionality to make improvements.
Tips:
During the design phase, provide an objective assessment of your company's processes to your implementation partner and discuss best practices and recommendations that may be applicable to your organization.
Ask your implementation partner how other clients in the industry have used the software to improve their processes.
Don't be afraid to ask questions or offer suggestions about process improvements. After all, while you may not have as much technical knowledge of the new system, you are the expert when it comes to your process.
Today's state of the art budgeting and planning software systems are undoubtedly an improvement on legacy systems, allowing users to powerfully, accurately and quickly manage data and gain business insights.
However, just as important as choosing the right software is the way in which it is implemented. To fully leverage all the benefits of your chosen budgeting and planning software solution, a prepared, structured and proven implementation methodology should be used.
Follow us on LinkedIn for more Budgeting and Planning Software updates!