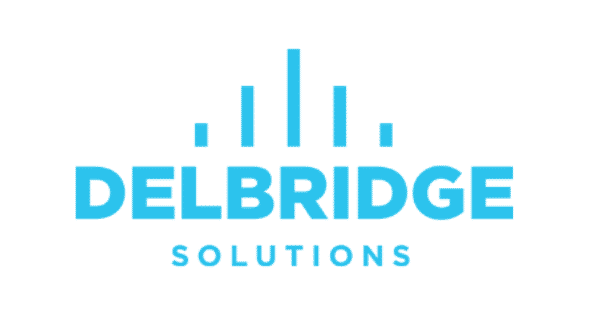 What factors should organizations consider when selecting a Budgeting and Planning Software solution?
This is a very subjective question as the answer is different based on each company's unique requirements. You must know the right questions to ask software vendors when looking to enhance your financial planning processes. These questions will help narrow down the platform options you should consider, save time and cost throughout the lifecycle of the solution, and most importantly, enable you to select the ideal software partner to meet your organization's unique needs. Below are just a few key areas every client should consider:
Finance Project vs IT Project
IT departments have historically been intimately involved in most technology projects that an organization undertakes. When it comes to budgeting and planning software solutions, having some IT involvement helps non-tech-savvy finance individuals to focus on what they do best, managing financial processes. However, detailing the requirements and then putting them into a queue for the IT department to evaluate and resolve is a time-consuming process that often delays critical improvements for the Office of Finance.
On the other hand, an enterprise class budgeting and planning software solution can sometimes require additional resources to maintain. Be sure to understand the IT complexities of every platform you are evaluating and the resources (both internal and external, IT and Finance-related) required to maintain and evolve the platform.
A trending shift can be seen towards CPM platforms that are fast to implement and require minimal IT involvement. This shift can be credited to:
The growing demand from financial professionals to shorten the implementation process and own the management and enhancement of the platform according to their timelines, not IT's project load
The need for IT teams to divest their time to supporting the Office of Finance on a periodic basis
Cloud vs On-Premise Budgeting and Planning Software Solutions
Deciding if you will require a cloud vs on-premise solution depends on considerations around data security, availability of technology infrastructure, ability of IT to support an on-premise solution, and availability and reliability of network and internet bandwidth.
A cloud solution will provide all server infrastructure to support the system whereas with on-premise solutions, the client is responsible to install, update and maintain the entire system framework and associated logistics. This makes implementation of cloud solutions faster, more affordable, and easier to manage as compared to on-premise. But on-premise solutions give complete control to your organization when it comes to the timing of upgrades, data security, and scalability.
Security and Recovery
On-premise solutions have been considered more secure as data is stored internally. However, with the increasing popularity of cloud platforms, cloud-based CPM solutions are increasingly more secure with newer technologies. Given that a cloud platform vendor is staking their business on successfully protecting their clients' data, it is reasonable to expect that their security is as strong, if not stronger, than the security of their individual clients' organizations.
In the case of disaster recovery, cloud solutions back up data regularly in multiple data centers, allowing users to recover data faster than on-premise, physical backup methods.
Total Cost of Ownership
Total cost of ownership is a crucial factor that companies sometimes overlook when evaluating a Budgeting and Planning Software solution. This often results in CPM projects going over-budget as clients and less experienced implementation partners underestimate the time and resources required for software implementation. A detailed Scope of Work must be drafted by the implementation services provider, be it the vendor or a services partner to accurately estimate the required project scope, level of client involvement, and allocation of internal client resources. An accurately scoped project will ensure that all new CPM capabilities will be configured and available at project 'go live'.
When estimating total cost of ownership, companies must consider not just immediate licensing (cloud or on-premise) and implementation costs but should also consider future costs that may occur due to evolving business needs. Annual maintenance or subscription must be included to calculate total cost of ownership for the next 3-5 years.
Ease of Use
The success of a solution often depends on how well it is received by the end-users. If end user adoption is not wide-spread, companies find themselves in a 'hybrid solution' situation where some users work in the platform and others don't, or some tasks are performed consistently by all users in the platform and others are performed outside the platform due to complexity or lack of platform capability.
A new budgeting and planning software solution must be intuitive and easy to use and deliver on all users' key requirements to achieve successful transition and adoption. Involving end users in establishing your key criteria ensures they feel part of the decision process and ready to embrace the new platform, knowing that their needs are being taken into consideration. As platforms are evaluated, interactive training sessions should be part of the implementation proposals to ensure users gain product knowledge to confidently use the application. A client needs to determine which solution can be configured to meet all their requirements, but also has the simplest interface and the lowest possible learning curve to ensure strong user adoption.
'Out of the box' versus Configurability
CPM platforms come in many shapes and sizes. Some are more 'out of the box' to deliver quick value to organizations whose needs are relatively simple and straight-forward. However, this usually comes at the price of giving up configurability to address unique current or future requirements.
On the other hand, some enterprise CPM platforms offer extensive flexibility and a broad suite of capabilities but those come at the price of additional implementation cost and support complexity. It is important to include in your evaluation not just your current, key requirements but also those 'nice to have' requirements that may become more important with time. Organizations also need to consider how much internal expertise they can rely on in order to maintain and enhance a more complex platform in the months and years to come.
By including these and other key criteria in your organization's evaluation process, you can be confident that the CPM platform you select will service you well over the long term, providing the process automation, data integrity, audit, control, and financial insight to effectively propel your business forward.
Follow us on LinkedIn for more Budgeting and Planning Software updates!