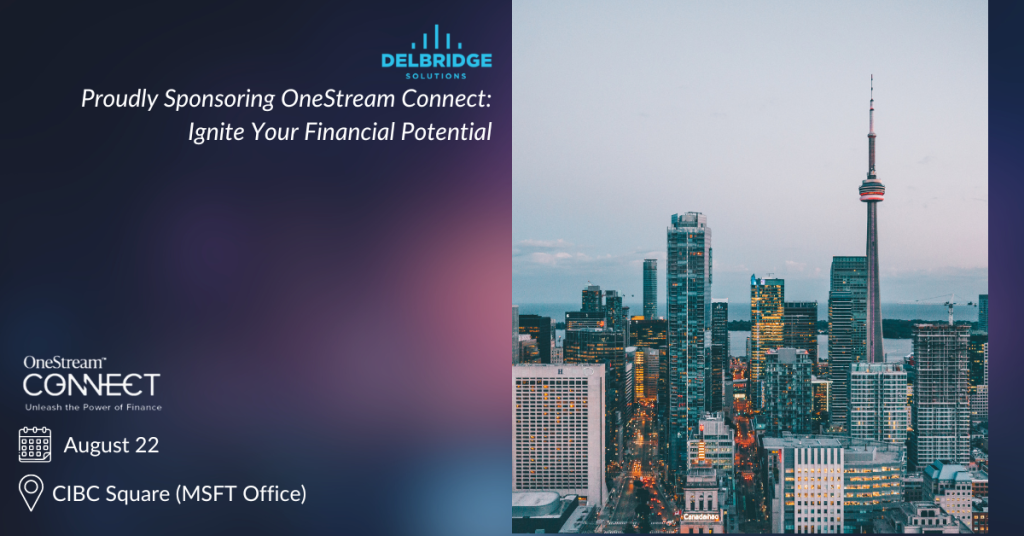 We are proud to be sponsoring this year's OneStream Connect event in Toronto!
On Tuesday, August 22nd, we invite you to the Microsoft Technology Center nestled in the heart of Toronto. Here, we proudly present your local OneStream Connect Roadshow: Empowering Finance!
This event serves as a platform to expand your understanding through instructive sessions, be motivated by compelling customer success stories, and form connections with fellow finance professionals to amplify your network.
But that's not all! You'll also get the opportunity to engage with the partner community of OneStream and stand a chance to win enticing rewards. Complimentary breakfast and lunch will be provided, and all participants will have the chance to acquire CPE credits. For those interested, an optional social networking hour will be available post-event.
While at the event, come and see the Delbridge team and learn more about the Sales Performance Management solutions built 100% on the OneStream platform. Our solutions offer a unified platform that integrates CPM and SPM, revolutionizing planning methodologies and instilling a performance-driven culture throughout the organization.
Check the registration page below for more comprehensive details. We look forward to seeing you there!